Together Again!
We look forward to seeing you in person again for SYNC. Learn more about the SYNC 2024 hotel venue and transportation information.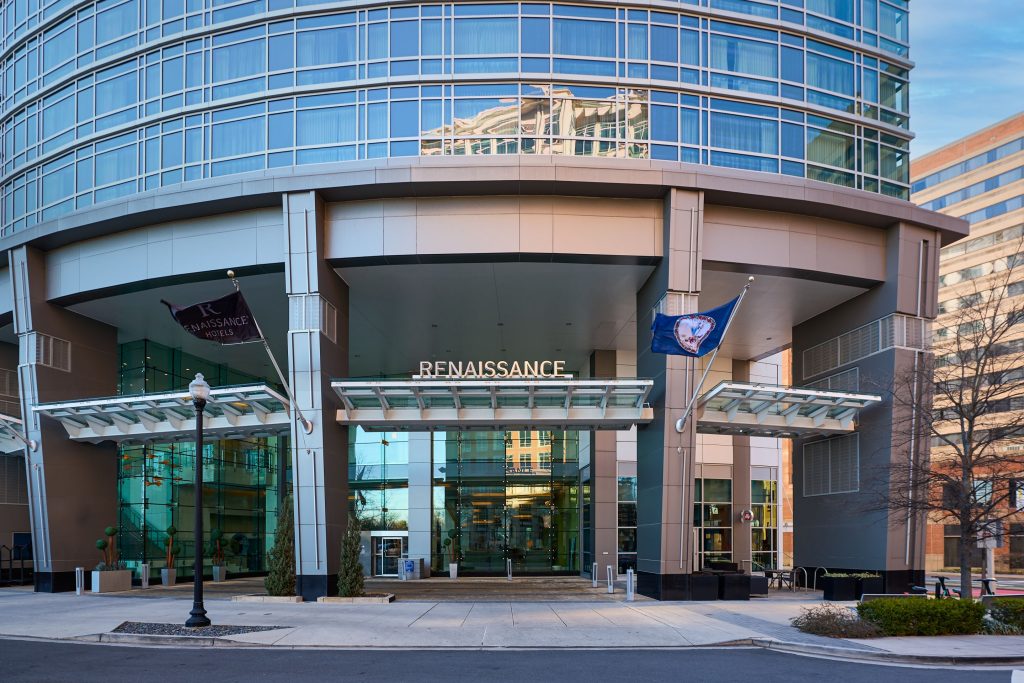 Renaissance Arlington Capital View Hotel
2800 South Potomac Avenue
Arlington, Virginia 22202
1-888-236-2427
---
Location
Situated on the west bank of the Potomac River, the Capital View is just a mile from the terminals at Ronald Reagan Washington National Airport and the Crystal City Metro. Complimentary shuttle service is provided to Metro and National Airport.
---
Accessibility Information
For more information about the physical features of accessible rooms, common areas or special services relating to a specific disability please call 703-413-1300. Service animals are welcome.
---
Learn More
For a complete overview of hotel information and amenities, visit https://www.marriott.com/en-us/hotels/waspy-renaissance-arlington-capital-view-hotel/overview/
Register Today
Take advantage of Early Bird discounts by registering today for SYNChronicity 2024.
Reserve Your Room
A special room rate has been arranged for SYNC 2024 attendees: $258 per night + tax. Deadline for reservations is May 7, 2024.